Pinkman's Cooking School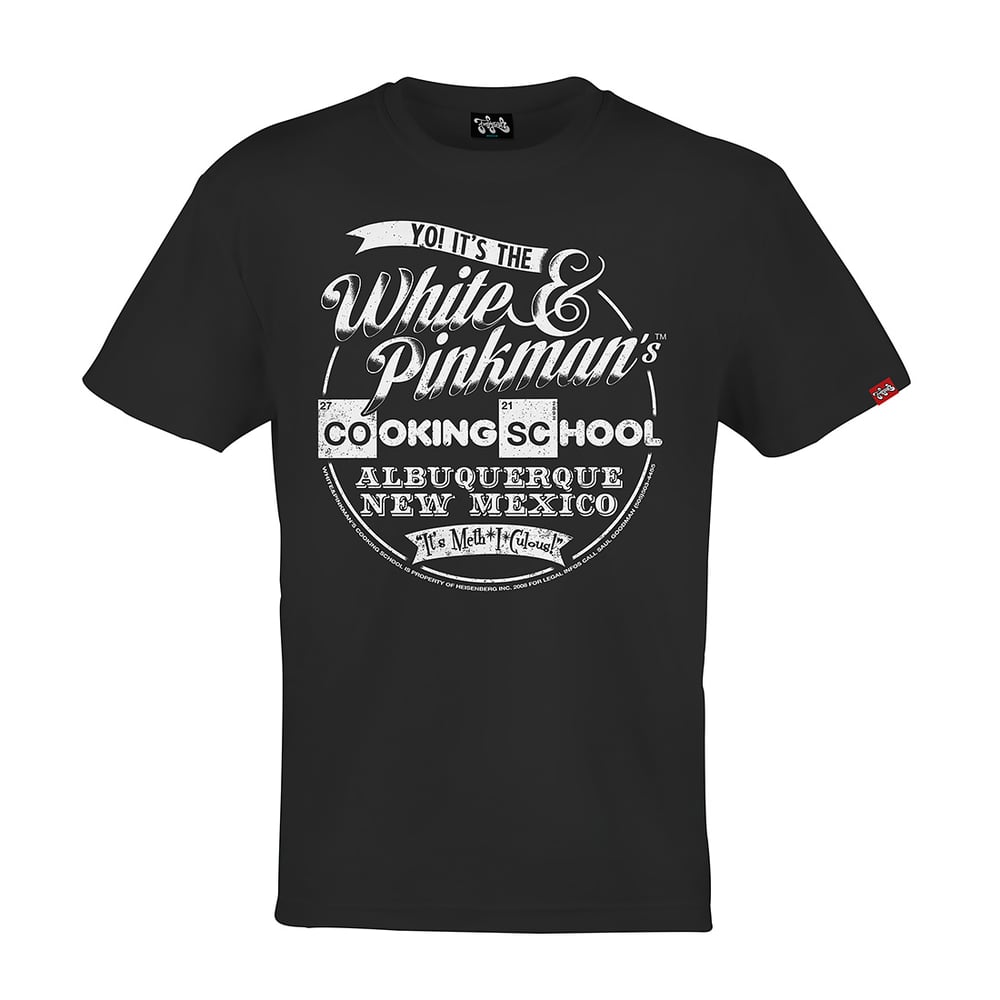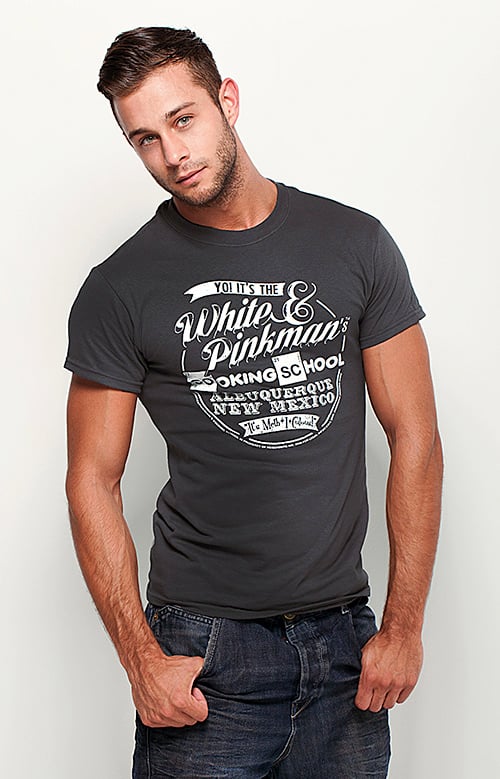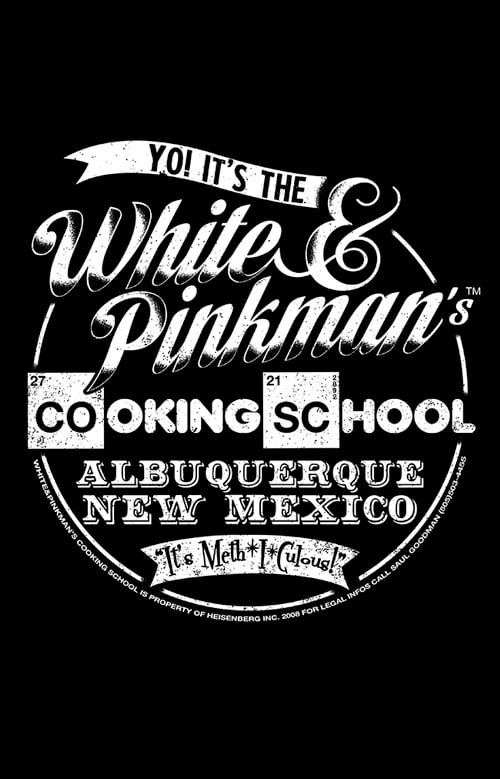 The two favourite characters of the hit TV show breaking bad opened a school, a cooking school to be exact. The school is property of Heisenberg Inc, based in of course Albuqerque, New Mexico.
Typographically brilliant, this shirt makes a great gift for the Breaking bad fan in your life! Available in mens and womans.
Printed on charcoal for men, and black for girls, limited Edition 'Meth Blue' Edition also available for the guys!