Skelattack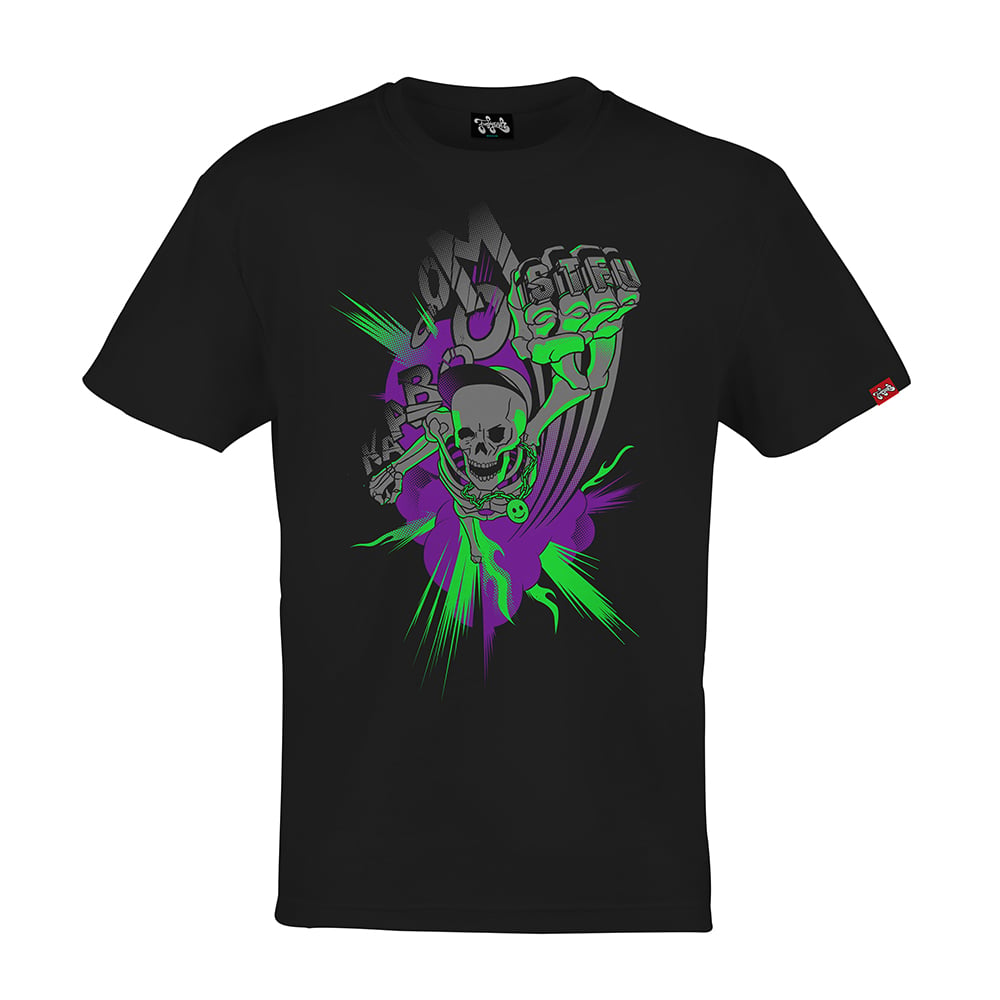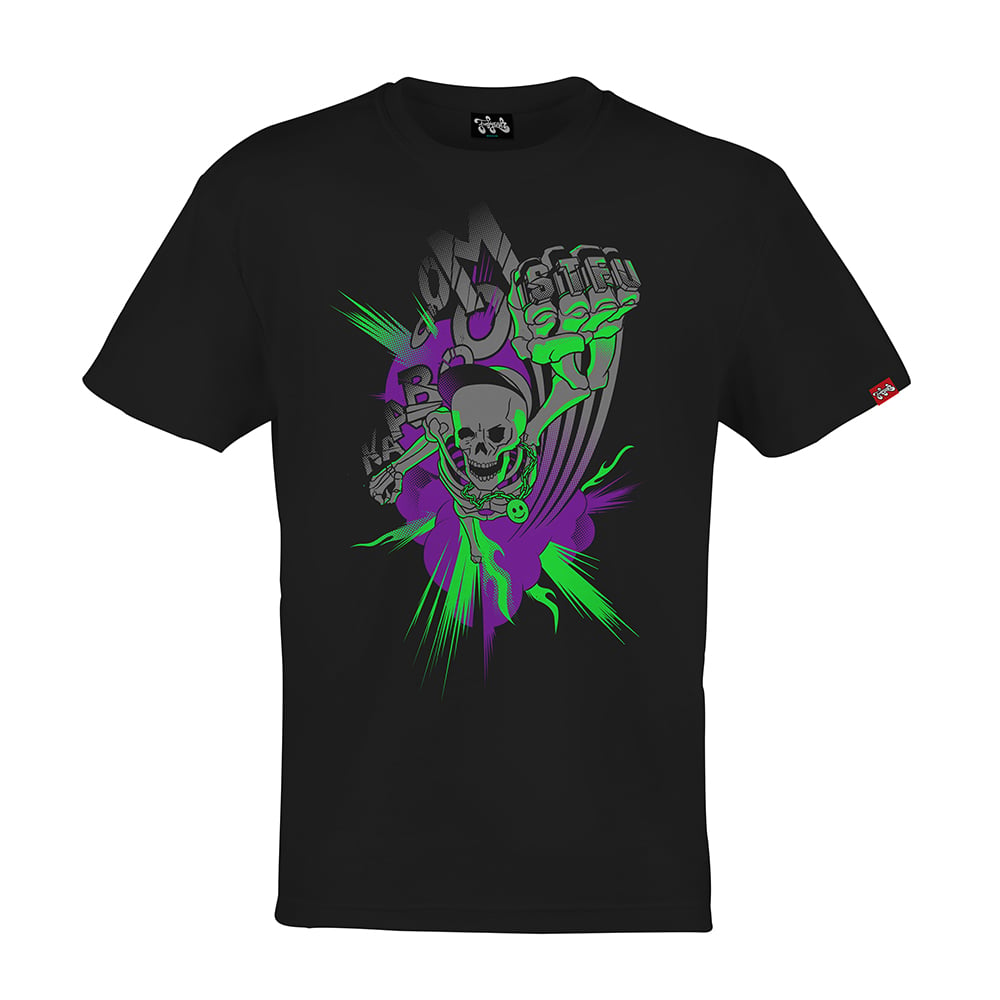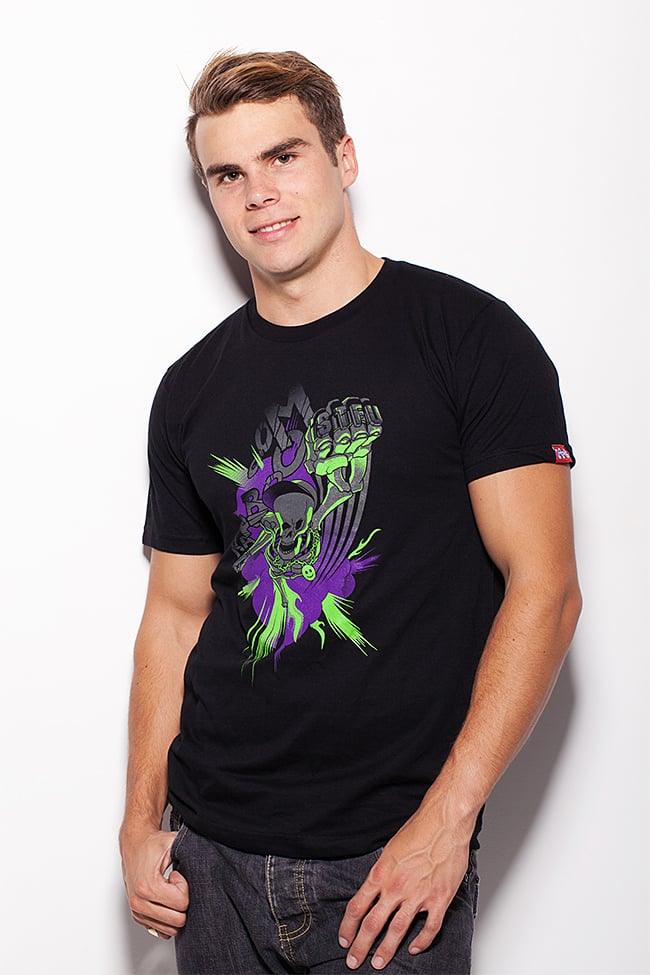 Right when you think everything is cool...BAM! You get hit. That is how other peoples eyes feel they lay a gaze upon this ass-kickin shirt. With it's bright colours poppin off the solid black background, this shirt is made to make a statement. The kind of statement that can only be made by one thing, a "Skellattack!"...KABOOOOM!
Part of our Autumn / Winter 2014 collection range of tee's, design by Aaron Hog.
Printed on American Apparel, made of 100% fine ring-spun combed cotton, this lightweight fine jersey is exceptionally smooth and tight-knit.
Includes woven label, hem tag, polybagged and free stickers!