King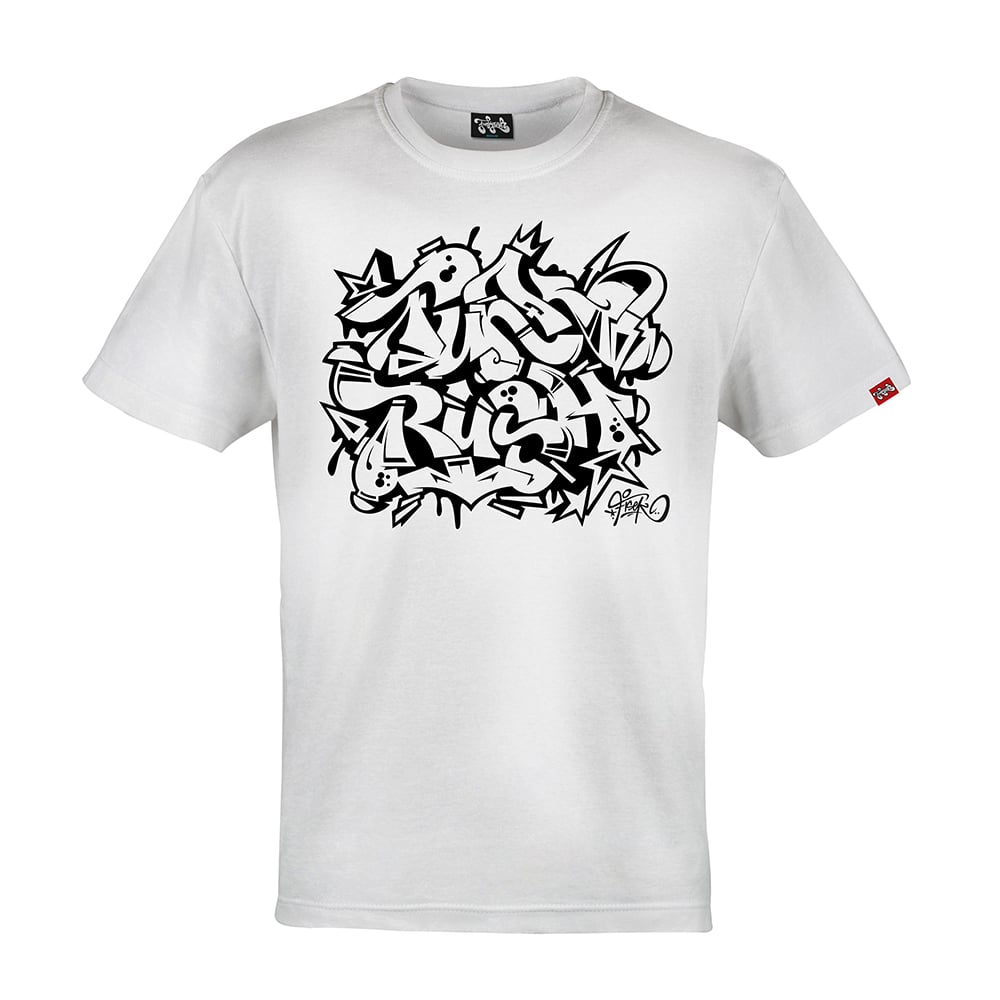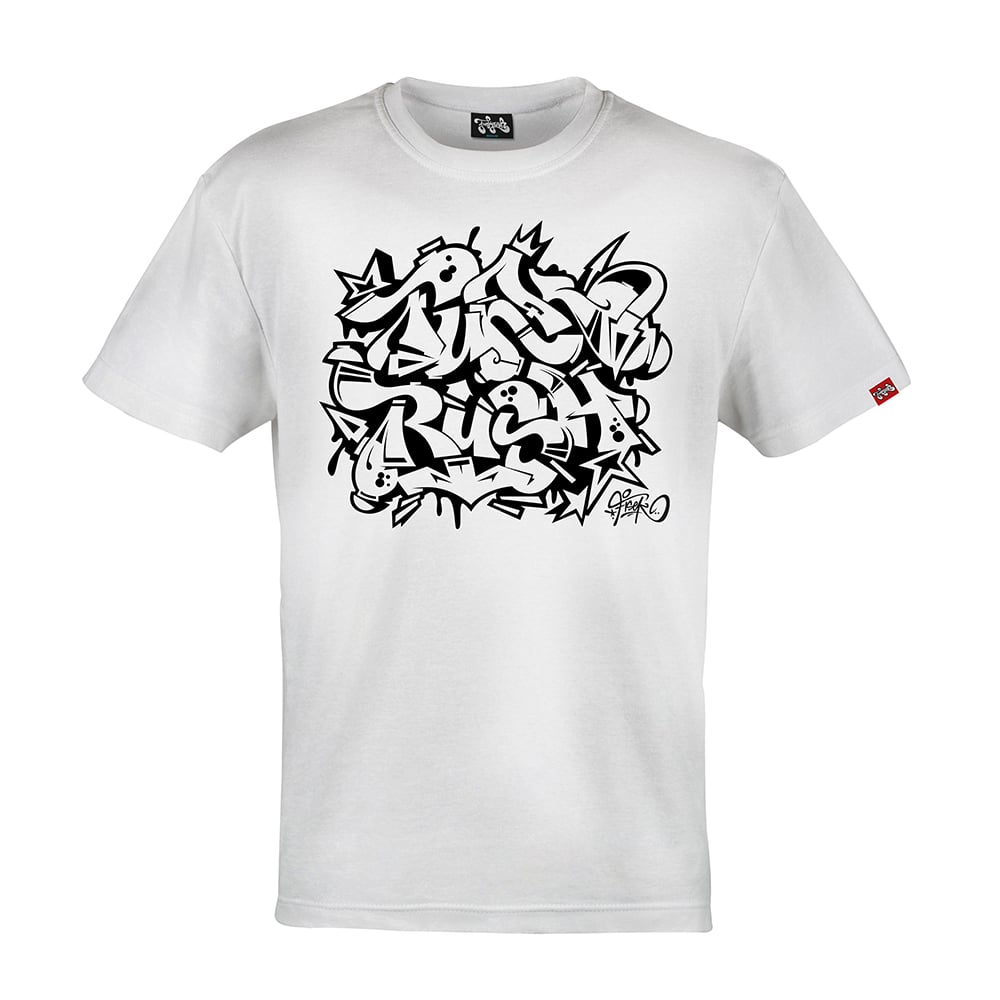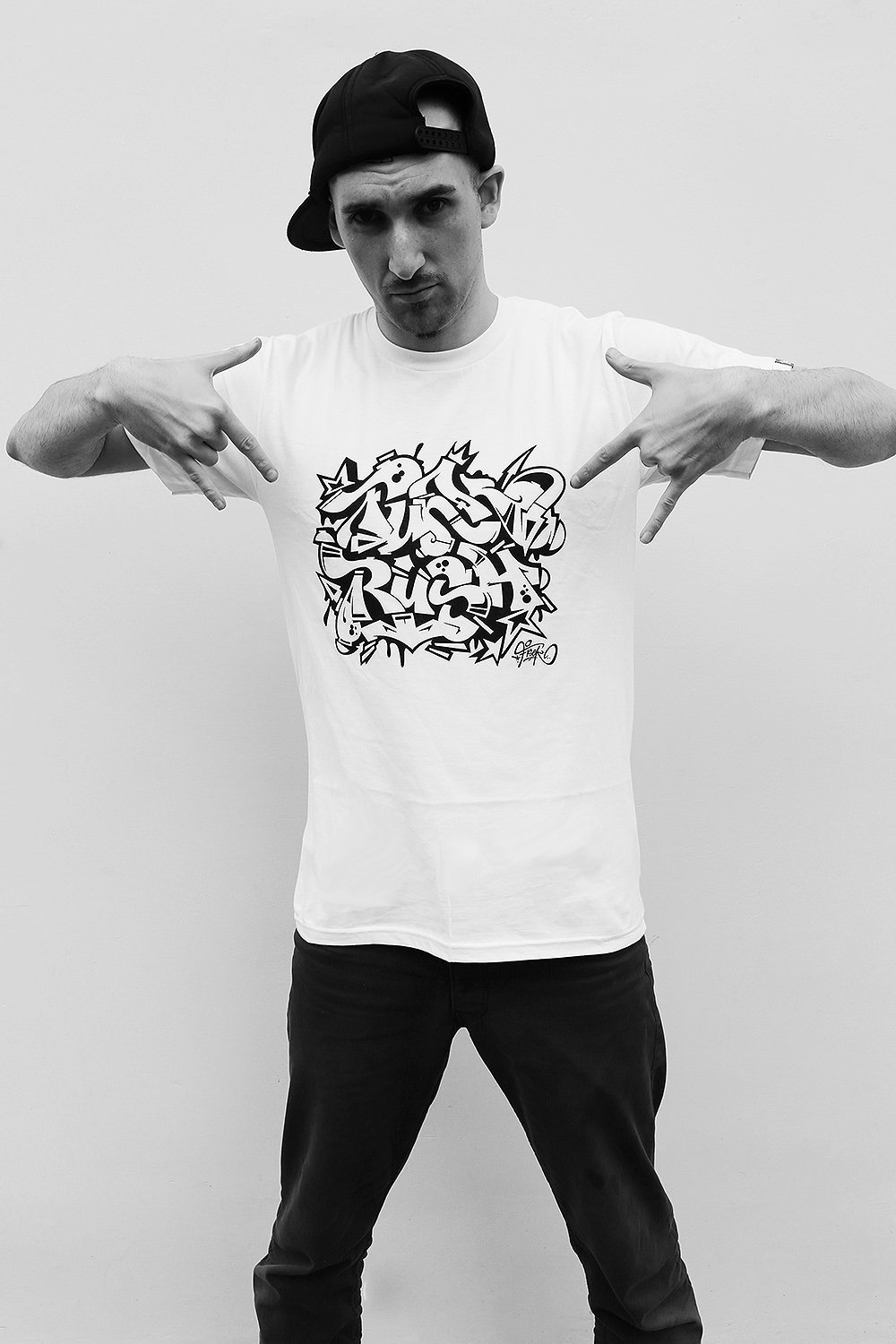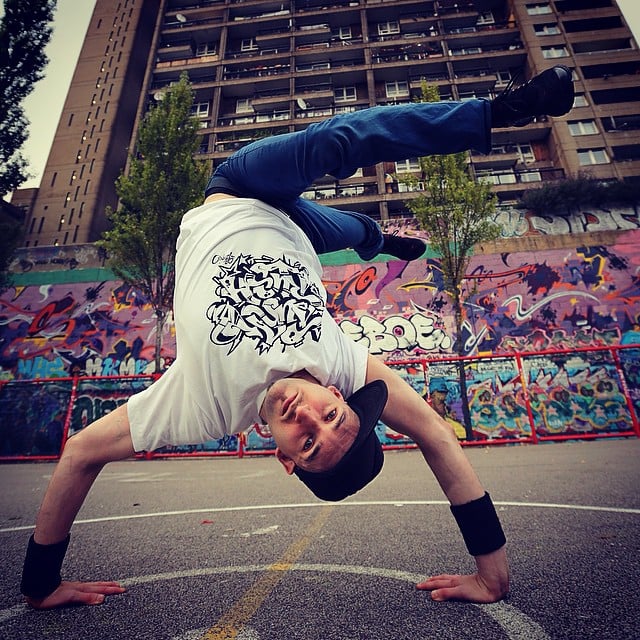 Calling all b-boys and b-girls to the centre of the floor. It is about to go down, the cypher has begun and history is about to be made. Let the Mc's rhyme, the dancers move, and the painters spray. Let them all become "King" of the underground. From the talented hand of Fisek comes this Funkrush Classic to show the world your hip-hop roots.
Part of our Autumn / Winter 2014 collection range of tee's, Fisek bringing those urban streetwear flavours.
Printed on American Apparel, made of 100% fine ring-spun combed cotton, this lightweight fine jersey is exceptionally smooth and tight-knit.
Includes woven label, hem tag, polybagged and free stickers!