Helibees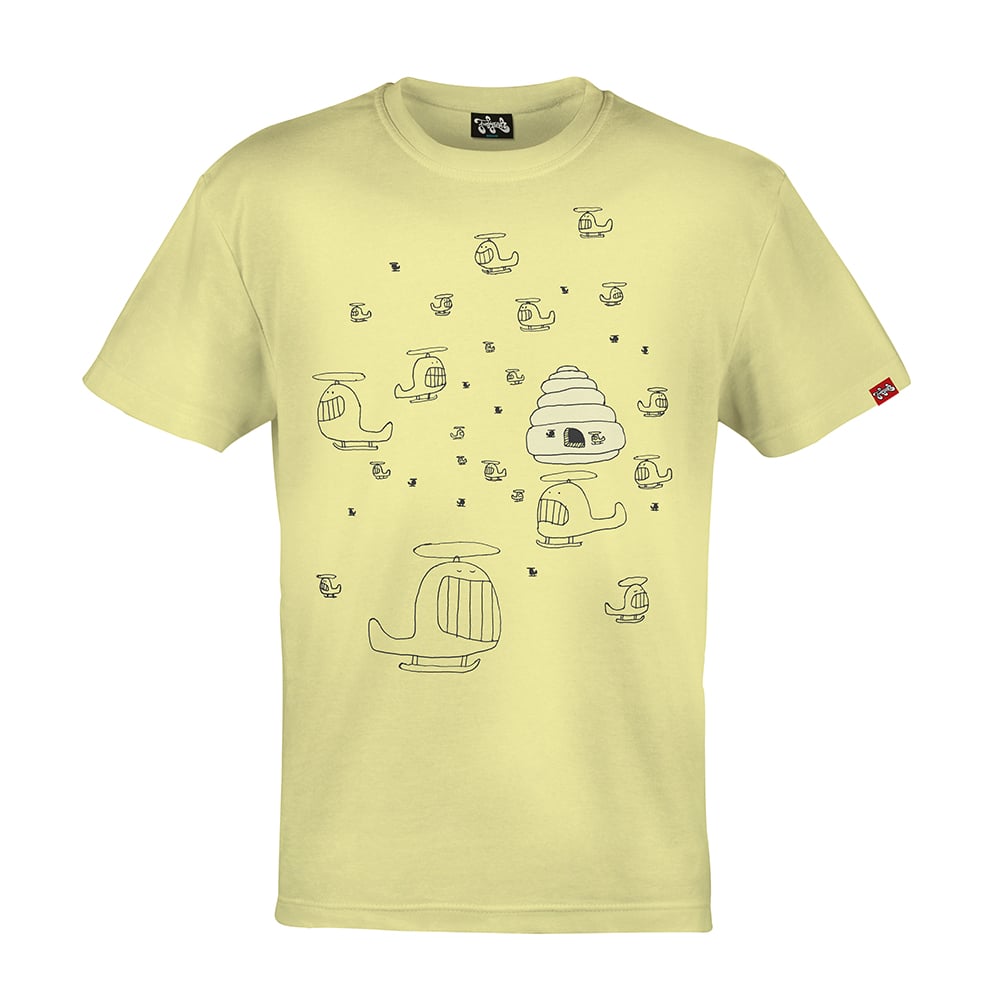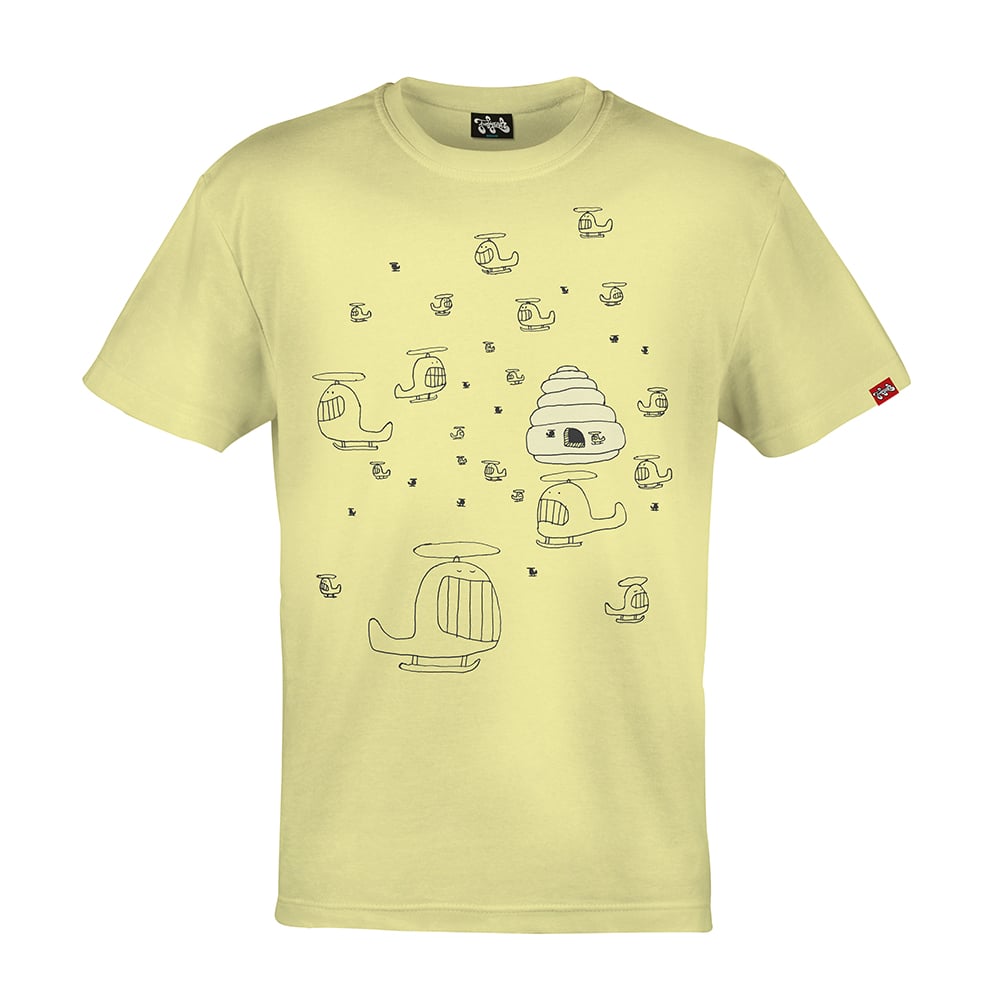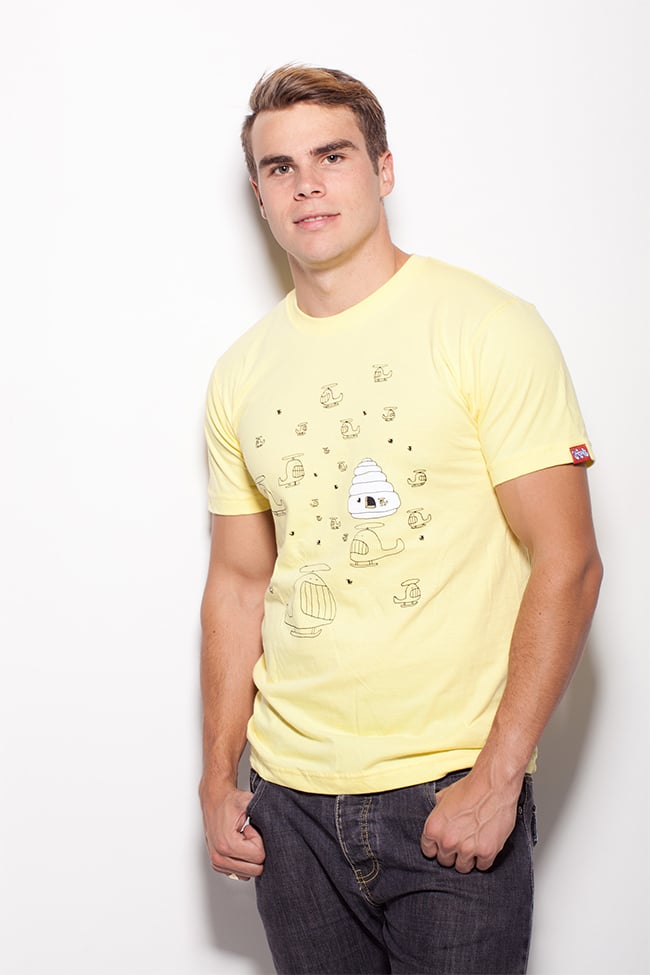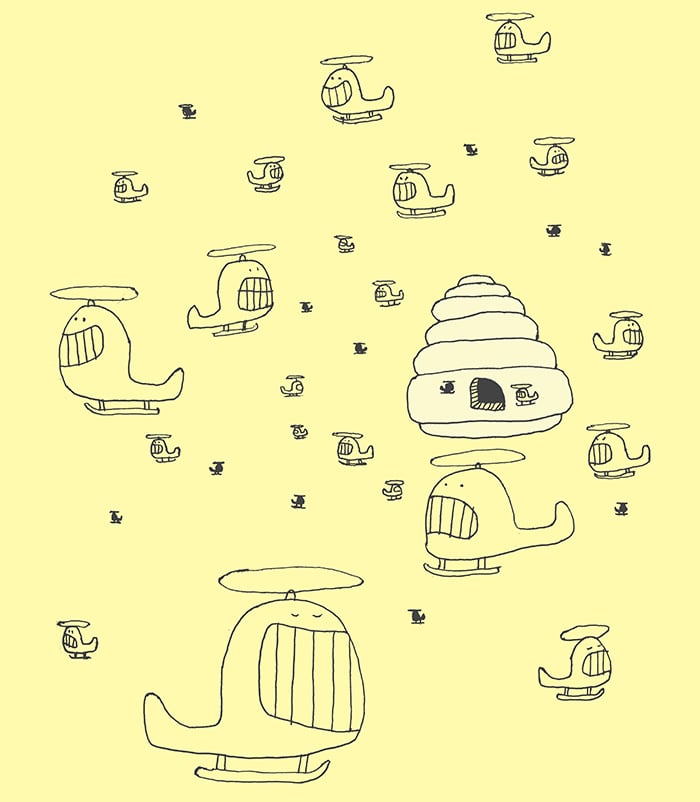 Hear the sweet sound of little buzzing propellers all around you with the beautiful fields below. The Helibees out on their daily trips to capture fuel for the Queen. Day in and day out working away together to build the colony and help the Hive thrive. What it would be like to be able to fly around all day without a care in the world. Awww to be a Helibee, now that is the life.
Part of our Autumn / Winter 2014 collection range of tee's, a cute design by Maki!
Printed on American Apparel, made of 100% fine ring-spun combed cotton, this lightweight fine jersey is exceptionally smooth and tight-knit.
Includes woven label, hem tag, polybagged and free stickers!