Nakamura Travels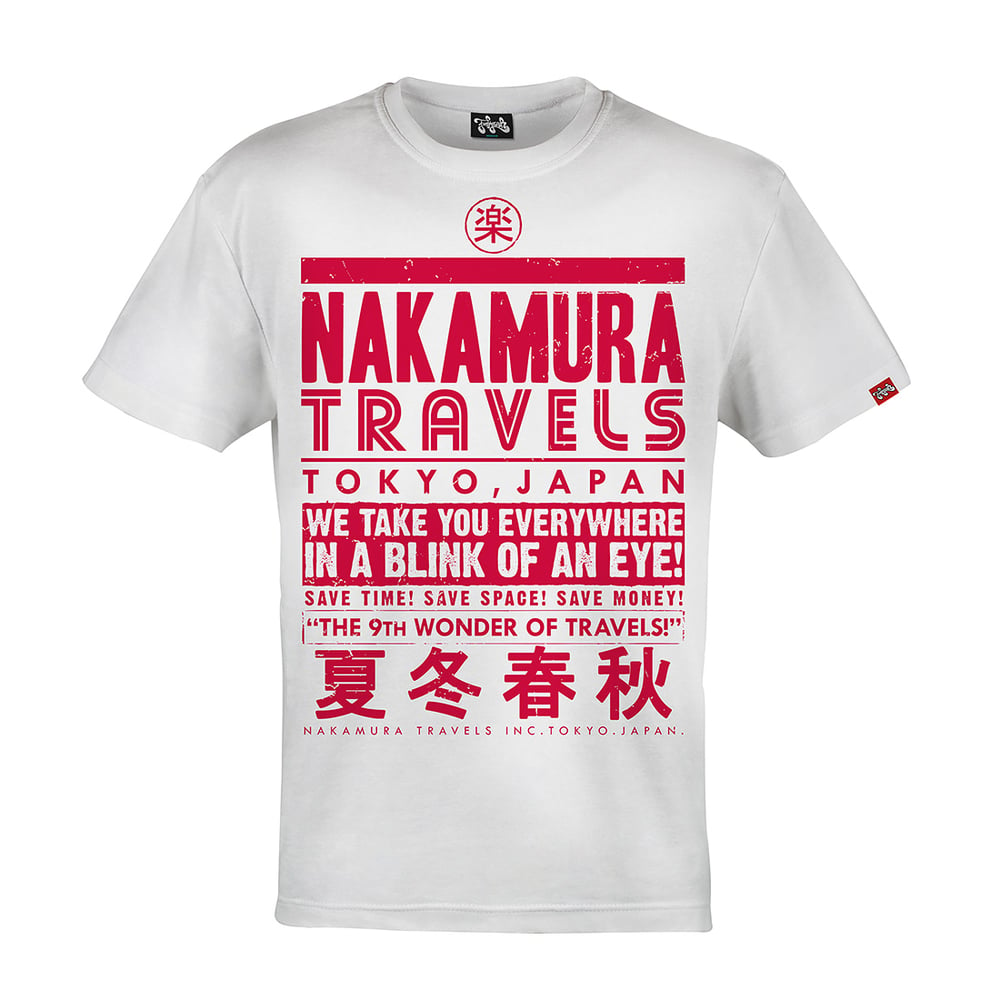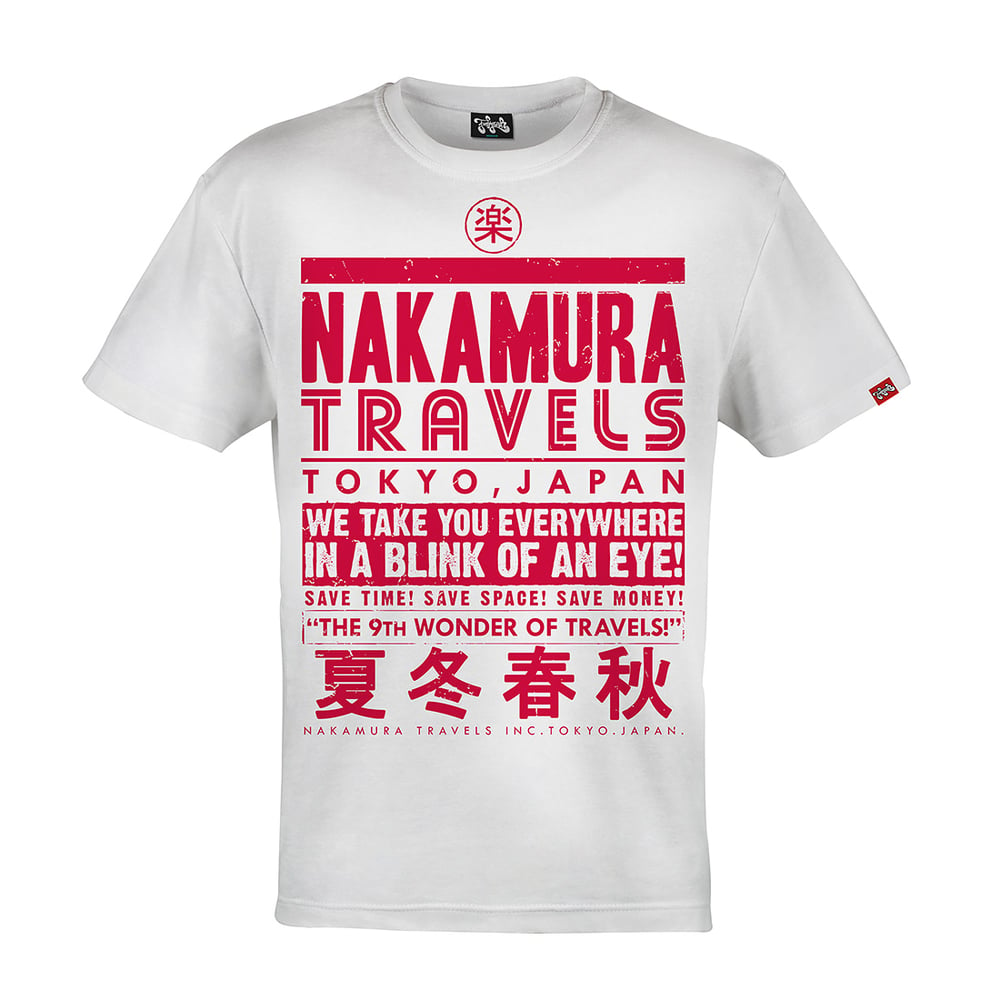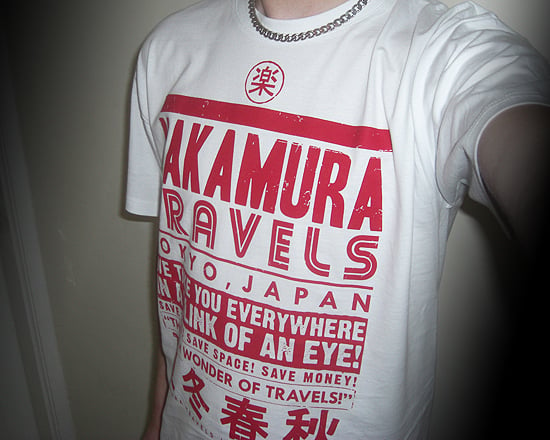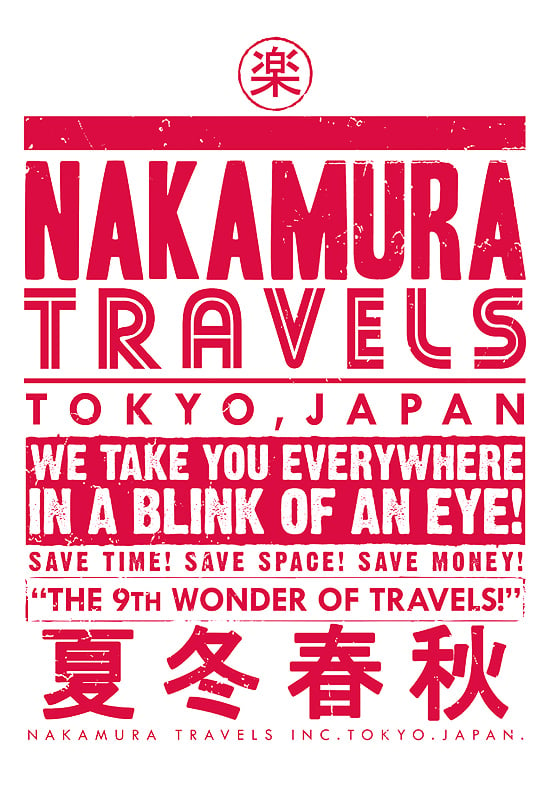 Inspired by the hit series Heroes and its character, Hiro Nakamura, this shirt advertises a non-existent time travel service. At a particularly great party, though, you might be able to convince someone that this is a legitimate business. Or, of course and conversely, it makes a great ice-breaker for fellow fans of the series.
Heroes Inspired typography design
Riccardo bucchioni vs Funkrush
Supercombo special
Mens only!